Qualifying Events for Marketplace Special Enrollment Period
After March 31, 2014, what are considered qualifying events for individuals to buy coverage from the Exchange Marketplace outside of the annual enrollment period?
Please note that the open enrollment for Marketplace coverage ends March 31, 2014.  See more at:  Obamacare 2014 Deadline Nearing. The next proposed open enrollment period is November 15, 2014 – January 15, 2015. According to the Healthcare.gov site, most special enrollment periods last 60 days from the date of the qualifying life event.
Whats is a Qualifying Event?
A Special Enrollment Period (SEP) is the time outside of Open Enrollment that allows individuals and families facing special circumstances (Qualifying Life Events) to enroll in a Qualified Health Plan. Eligible individuals have 60 days to enroll after their Qualifying Life Event. 

 Individual or dependent loses minimum essential coverage due to: job loss; employer no longer offers coverage; divorce; death of a spouse; becoming ineligible for Medicaid or Child Health Plus; expiration of COBRA; or health plan is decertified.
 Marriage, birth, adoption, or placement for adoption
 Gaining status as a citizen, national, or lawfully present individual
 Consumer is newly eligible or ineligible for tax credits and/or cost sharing reductions
 Permanent move to an area that has different health plan options
 Marketplace staff or contractor enrollment error
 Qualified Health Plan violated a provision of its contract
 American Indians can enroll or change plans one time per month throughout the year
 Other exceptional circumstances, as defined by HHS
Approximately 50% of all enrollments occur outside of Open Enrollment due to Qualifying Life Events.  If you are uninsured do not miss your chance to enroll before March 31!
When do I need to complete my application to avoid a federal tax penalty?
You need to complete your application by 11:59pm on Monday, March 31, 2014 to avoid a federal tax penalty. However, if you give us your word that you tried to apply for health insurance and were not able to enroll through no fault of your own, you will have until 11:59pm on Tuesday, April 15, 2014 to complete your enrollment.
I forgot about the enrollment deadline. Can I still buy health insurance through the Marketplace this year?
No. Unless you are Medicaid eligible or you are buying insurance for a child, you must have a major life-changing event called a qualifying life event to be eligible to buy insurance through the Marketplace this year after the deadline. If you don't have a qualifying life event, you must wait for the next open enrollment period that begins on November 15, 2014 for coverage that starts on January 1, 2015.
When is my next chance to buy insurance through the Marketplace if I am not eligible for Medicaid?
The next open enrollment period for individuals and families begins on November 15, 2014 for coverage that starts on January 1, 2015.
Are there any exceptions to the open enrollment period?
Enrollment in Medicaid, Child Health Plus and the Small Business Marketplace continues all year.
Have a Qualifying Event?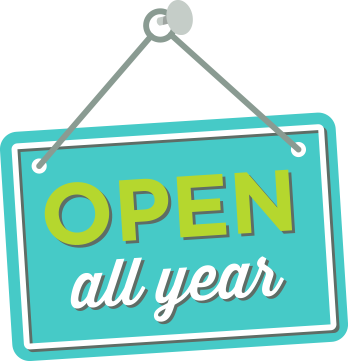 Enroll Now using our online shopping tool
where you can compare plans and prices and enroll
Find us on the Health Insurance Marketplace where you may qualify for help to pay for your health insurance.  Qualifying Events for Exchange Marketplace. 76 percent of the uninsured are unaware of the looming March 31 sign-up deadline. Contact us at (855)667-4621.
Resource: